Elevate Your Career with the Highest Qualification in Cyber Security
Strengthen your career with cybersecurity expertise through our MBA program, equipping you with the knowledge and leadership skills to safeguard digital landscapes and excel in the fast-evolving world of cybersecurity.
About MBA in Cyber Security Course
Welcome to our MBA in Cybersecurity program – your gateway to a world of opportunities in the dynamic and ever-evolving field of cybersecurity. In today's digital age, the protection of sensitive information and systems is paramount, making cybersecurity experts more essential than ever. Our certification program is designed to equip you with the knowledge, skills, and credentials you need to excel in the world of cybersecurity.
Why Choose Our MBA in Cybersecurity Certification?
Flexibility: We understand that balancing work, life, and education can be challenging. Our program offers flexible scheduling options like online courses, making it easier for you to pursue your MBA.
Career Advancement: A certification in MBA in Cybersecurity can open doors to high-demand career opportunities. Whether you are looking to advance in your current cybersecurity role or transition into the field, this program can help you achieve your career goals.
Cutting-Edge Curriculum: Our program offers a comprehensive and up-to-date curriculum that covers a wide range of cybersecurity topics, from threat detection and mitigation to ethical hacking and compliance. You'll gain the latest insights and expertise to stay ahead in the field.
Scope of MBA in Cyber Security:
The scope of an MBA in Cyber Security is promising and continues to grow as businesses and organizations recognize the critical importance of protecting their digital assets and sensitive information. With the increasing prevalence of cyber threats, the demand for skilled professionals who can effectively manage and mitigate these risks is on the rise. An MBA in Cyber Security equips graduates with a combination of business and technical knowledge, making them well-rounded candidates for leadership positions in the field. Graduates of this program are often prepared to take on roles such as Chief Information Security Officer (CISO) or Cybersecurity Manager, where they can develop and implement robust security strategies, manage security teams, and ensure compliance with industry regulations.
Furthermore, the scope of an MBA in Cyber Security extends beyond traditional technology-focused roles. With the increasing integration of technology in various industries, there is a growing need for cybersecurity expertise in sectors like finance, healthcare, and government. This means that MBA graduates with a specialization in Cyber Security can find job opportunities across a wide range of organizations. Additionally, the potential for career advancement and higher earning potential in the field of cyber security is significant, making it an attractive option for individuals looking to enhance their professional prospects in a rapidly evolving digital landscape.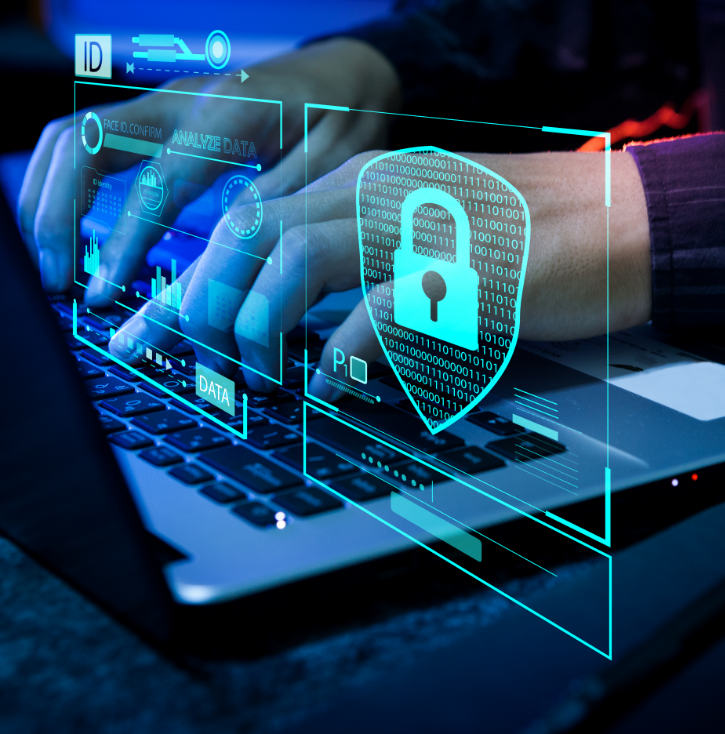 Key Skills for a successful career in Cyber Security
Industrial Acceptance in Cyber Security
Let's look at some Project Management Jobs
Program Educational Objectives
Business Acumen
We provide the best training by an experienced & accredited trainer. Our trainers are highly qualified and have decades of experience in the subject.
Data Security
Securing Your Information, Safeguarding Your Future
Innovation
Critical Thinking, Extensive Research, Entrepreneurial Mindset, and Creativity & Innovation.
Encryption
Encryption secures sensitive data by converting it into an unreadable code, safeguarding it from unauthorized access.
Educational Motive
The field of Cyber Security holds immense promise, particularly in the context of India's aspirations to establish itself as a global digital powerhouse.

No Hidden Charges
Course fee includes training fee, exam fee, certification fee & all taxes. We do not charge any additional/hidden fees.
Gratifying Reviews From ZOC Learners
Haftu Hailezgy
2022-07-07
Recently, I had a chance to attend an online course with Zoc Learnings remotely from West Africa, and I was satisfied with the training quality, staff dedication and delivery as promised in general and specifically I respect and appreciate the client orientation skill demonstrated by the sales manager named Ganesh Angane.
Ankur Srivastava
2022-07-05
Zoe technologies is a great place to learn and passing the cloud certifications. I passed my Azure Administrator exam with the help of learning materials/training provided by the company. Pooja is really helpful co-ordinator and she helped a lot in guiding me to the correct training tutors.
Good experience with zoc
Very educative and totally worth it. I'm happy and i feel fulfilled being able to complete this course successfully. The tutor took his time to explain each concept and the videos were short and straight to the point. Assignments and class works were challenging, which helps in understanding what is being taught. Thank you
NARESH BIKKINA
2022-06-24
Zoc Learnings is very professional and great Training institute. The trainers come with many years of experience and in-depth knowledge. They helped me to prepare well for information security as well project management related certifications. Highly recommend for people aspiring on International certifications…Thank you for the great support.
Through Professional approach of the Institute. They are very supportive and training were to the mark . Ganesh was specifically looking after my training program and was always available for any assistance. I cleared my PMP exams and thanks to Ganesh and Kavita and those who all guided me . Definitely I recommend this institute
Pooja is so active person. She is so responsible to finish his job
Heston D'Silva
2022-06-14
Great services and training as always. Thanks to Pooja for her support and professionalism. Highly recommend.
MBA in Cyber Security FAQs
Don't miss out - subscribe to our blog newsletter today!