Certificate of Cloud Security Knowledge (CCSK) Training & Certification Course
ZOC Learnings offers the internationally recognized Certificate of Cloud Security Knowledge (CCSK) course. Learn from our expert tutors & get certified to become a cloud security professional. Join us now & stay ahead of the game!
About CCSK Certification Course
We are an organization dedicated to providing quality education in the area of Cloud Security. Our CCSK (Certificate of Cloud Security Knowledge) course offers a comprehensive overview of the fundamentals of cloud security, including risk management, security architecture, compliance, and industry best practices. The course is designed to give participants the knowledge and skills necessary to secure cloud environments and protect sensitive data. We provide a range of learning materials, including videos, tutorials, and practice exams, to ensure that students get the most out of their learning experience. We also offer certification exams to test your knowledge and validate your skills. With our CCSK course, you'll be well-prepared to face the challenges of the ever-evolving cloud computing landscape.
ServiceNow requires the completion of the following prerequisite training course in preparation for the Certified System Administrator exam. Information provided in the following ServiceNow training course contains source material for the exam: ServiceNow Fundamentals.
Additional Recommended Experience:
Industry experience with database concepts and system management.
System administrator role and/or access to ServiceNow administrative applications and modules.
Some knowledge of IT Help Desk processes and the incident, problem, and change workflows is also helpful.
Three (3) to six (6) months of experience using and/or maintaining a ServiceNow instance
There are currently no events.
11 March – 12 March
18 March – 19 March
CCSK (Certificate of Cloud Security Knowledge) Specialist is a certification program that validates an individual's expertise in cloud security. The skills learned in CCSK Specialist include understanding cloud computing security concepts, designing and implementing secure cloud environments, managing incidents in the cloud, and assessing cloud security risks. Additionally, CCSK Specialists learn about compliance, legal, and regulatory requirements specific to cloud security.
Online Live Classes
Online Live Instructor-led Classroom Training with Most Experienced & Highly Qualified Real-Time Trainers
Public Classes
Extensive hands-on class room training at par with international standards

Corporate Training
Dedicated and strategised learning methodologies to achieve improved and effective ROI of employees in the organisation.
CCSK (Certificate of Cloud Security Knowledge) course provides a vendor-neutral, comprehensive understanding of cloud security principles, concepts, and best practices. The key features of the course include coverage of cloud architecture, governance, compliance, virtualization, and much more, making it an essential certification for IT professionals seeking to specialize in cloud security.
Who can join ZOC's CCSK Course?
The Certificate of Cloud Security Knowledge (CCSK) course is designed for individuals who want to demonstrate their expertise in cloud security. It is suitable for security professionals, IT architects, engineers, auditors, and compliance personnel who want to enhance their knowledge of cloud security best practices, risks, and governance. There are no specific prerequisites for taking the course, but some basic knowledge of cloud computing is recommended.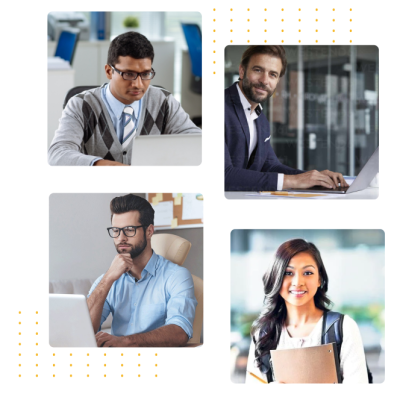 Best Accredited Trainer
We provide the best training by an experienced & accredited trainer. Our trainers are highly qualified and have decades of experience in the subject.
Free Career
Mentoring
If the participant is having problems with his/her career or skills or is depressed due to lack of promotion, we offer free career mentoring and point out the right path for him/her.
Internationally Recognised Certifications
We are a well-known Accredited Training & Certification Organization, offering more than 75 globally recognized professional certifications.
100% Money-Back Guarantee
Ensure your success in the certification exam. You are covered with a 100% money-back guarantee.
100%
Pass Rate
Guaranteed Pass in Training Certification. Our trainers discuss real time scenarios so that the participant can learn easily.

No Hidden Charges
Course fee includes training fee, exam fee, certification fee & all taxes. We do not charge any additional/hidden fees.
Gratifying Reviews From ZOC Learners
Haftu Hailezgy
2022-07-07
Recently, I had a chance to attend an online course with Zoc Learnings remotely from West Africa, and I was satisfied with the training quality, staff dedication and delivery as promised in general and specifically I respect and appreciate the client orientation skill demonstrated by the sales manager named Ganesh Angane.
Ankur Srivastava
2022-07-05
Zoe technologies is a great place to learn and passing the cloud certifications. I passed my Azure Administrator exam with the help of learning materials/training provided by the company. Pooja is really helpful co-ordinator and she helped a lot in guiding me to the correct training tutors.
Good experience with zoc
Very educative and totally worth it. I'm happy and i feel fulfilled being able to complete this course successfully. The tutor took his time to explain each concept and the videos were short and straight to the point. Assignments and class works were challenging, which helps in understanding what is being taught. Thank you
NARESH BIKKINA
2022-06-24
Zoc Learnings is very professional and great Training institute. The trainers come with many years of experience and in-depth knowledge. They helped me to prepare well for information security as well project management related certifications. Highly recommend for people aspiring on International certifications…Thank you for the great support.
Through Professional approach of the Institute. They are very supportive and training were to the mark . Ganesh was specifically looking after my training program and was always available for any assistance. I cleared my PMP exams and thanks to Ganesh and Kavita and those who all guided me . Definitely I recommend this institute
Pooja is so active person. She is so responsible to finish his job
Heston D'Silva
2022-06-14
Great services and training as always. Thanks to Pooja for her support and professionalism. Highly recommend.
Don't miss out - subscribe to our blog newsletter today!
Become a Cloud Security Expert with CCSK
CCSK (Certificate of Cloud Security Knowledge) is a certification programme designed for professionals with a keen interest in cloud security. The expert course was developed by the Cloud Security Alliance (CSA) and is globally recognized in the security industry. If you are an aspirant with a vision to build a promising career in cloud security, then having a CCSK certification can give you a distinct edge. It can be a major highlight of your profile and provide you with access to the finest career opportunities.
The CCSK Certification Programme is smart and in-depth. The elaborative programme includes an extensive range of topics related to cloud security, cloud architecture, data security, identity and access management, compliance, and more. The online CCSK certification programme exam consists of 60 multiple-choice questions. A candidate must complete the examination within 90 minutes. To pass the exam, you must secure a minimum score of 80%. The level of the CCSK Certification exam is a little high. The technical subjects and topics are difficult to comprehend.
The Key to Unlocking Cloud Security Success
One of the benefits of earning the CCSK certification is that it demonstrates a high level of expertise in cloud security to potential employers. Moreover, many organizations shortlist candidates based on the certificate and their knowledge about the cloud environment.
ZOC Learnings makes it easy to grasp the technical, analytical, and key concepts of CCSK with its well-researched and professional CCSK certification course. Our CCSK certification course is drafted with utmost attention. It is as per industry standards and the perspective of the exam. The topics in our syllabus are in sync with the topics listed by the Cloud Security Alliance (CSA). The regular classes, along with easy-to-understand study material and resources, help you throughout your learning journey. We assist you in passing the examination and getting the desired CCSK certification.
Now be a CCSK pro and gain confidence in cloud security with ZOC Learnings. To know more, connect with our team now!