Certified Information Privacy Professional (CIPP) Training & Certification Course
Grow your career with CIPP Certification! Get certified in data privacy and security protocols with ZOC Learnings online course. Our experts will teach you the fundamentals and help you get certified in no time!
About CIPP Certification Course
Our Certified Information Privacy Professional (CIPP) Course provides comprehensive training on data privacy regulations, principles, and best practices. We cover all core areas of data privacy, such as data protection, data security, data processing, and data governance. Our course is designed by highly qualified professionals and offers an interactive learning experience with real-world examples. Through this course, you will gain an in-depth understanding of data privacy regulations and develop the skills to assess and protect data privacy in any organization. The CIPP certification is essential for anyone looking to expand their knowledge of data privacy and develop the expertise needed to protect data in a professional environment.
In a Certified Information Privacy Professional (CIPP) program, individuals learn skills related to privacy laws and regulations, risk management, data protection, privacy assessments, and compliance frameworks. They also learn about privacy management practices, such as incident response planning, privacy impact assessments, and vendor management. Additionally, they gain knowledge of ethical and professional standards in the field of privacy.
There are currently no events.
11 March – 12 March
18 March – 19 March
There are currently no events.
11 March – 12 March
18 March – 19 March
The Certified International Privacy Professional (CIPP) course offered by ZOC Learnings is an ideal choice for gaining professional-level knowledge and experience in the field of data protection and privacy. This course covers a wide range of topics, such as the fundamentals of privacy, data protection principles, privacy regulations, privacy impact assessments, and more. By taking this course, individuals will gain an in-depth understanding of privacy laws and regulations, as well as the skills to effectively design and implement privacy programs. Additionally, the course will equip individuals with the knowledge and skills to manage privacy risk and protect data within an organization.
Online Live Classes
Online Live Instructor-led Classroom Training with Most Experienced & Highly Qualified Real-Time Trainers
Public Classes
Extensive hands-on class room training at par with international standards

Corporate Training
Dedicated and strategised learning methodologies to achieve improved and effective ROI of employees in the organisation.
The Certified Information Privacy Professional (CIPP) course is designed to equip professionals with a comprehensive understanding of global data privacy laws and regulations. The course covers key privacy principles, such as data collection and processing, data sharing and protection, and individual rights. It also includes practical guidance on implementing privacy programs and addressing data breaches.
Who can join ZOC's CIPP Course?
The Certified Information Privacy Professional (CIPP) course is open to anyone interested in data privacy and security, regardless of prior experience or education level. It is particularly relevant for professionals working in fields such as data protection, risk management, and compliance, as well as legal professionals and IT professionals seeking to enhance their knowledge of privacy regulations and best practices.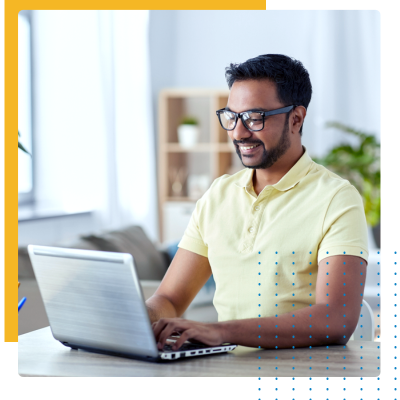 Best Accredited Trainer
We provide the best training by an experienced & accredited trainer. Our trainers are highly qualified and have decades of experience in the subject.
Free Career
Mentoring
If the participant is having problems with his/her career or skills or is depressed due to lack of promotion, we offer free career mentoring and point out the right path for him/her.
Internationally Recognised Certifications
We are a well-known Accredited Training & Certification Organization, offering more than 75 globally recognized professional certifications.
100% Money-Back Guarantee
Ensure your success in the certification exam. You are covered with a 100% money-back guarantee.
100%
Pass Rate
Guaranteed Pass in Training Certification. Our trainers discuss real time scenarios so that the participant can learn easily.

No Hidden Charges
Course fee includes training fee, exam fee, certification fee & all taxes. We do not charge any additional/hidden fees.
Gratifying Reviews From ZOC Learners
Haftu Hailezgy
2022-07-07
Recently, I had a chance to attend an online course with Zoc Learnings remotely from West Africa, and I was satisfied with the training quality, staff dedication and delivery as promised in general and specifically I respect and appreciate the client orientation skill demonstrated by the sales manager named Ganesh Angane.
Ankur Srivastava
2022-07-05
Zoe technologies is a great place to learn and passing the cloud certifications. I passed my Azure Administrator exam with the help of learning materials/training provided by the company. Pooja is really helpful co-ordinator and she helped a lot in guiding me to the correct training tutors.
Good experience with zoc
Very educative and totally worth it. I'm happy and i feel fulfilled being able to complete this course successfully. The tutor took his time to explain each concept and the videos were short and straight to the point. Assignments and class works were challenging, which helps in understanding what is being taught. Thank you
NARESH BIKKINA
2022-06-24
Zoc Learnings is very professional and great Training institute. The trainers come with many years of experience and in-depth knowledge. They helped me to prepare well for information security as well project management related certifications. Highly recommend for people aspiring on International certifications…Thank you for the great support.
Through Professional approach of the Institute. They are very supportive and training were to the mark . Ganesh was specifically looking after my training program and was always available for any assistance. I cleared my PMP exams and thanks to Ganesh and Kavita and those who all guided me . Definitely I recommend this institute
Pooja is so active person. She is so responsible to finish his job
Heston D'Silva
2022-06-14
Great services and training as always. Thanks to Pooja for her support and professionalism. Highly recommend.
Don't miss out - subscribe to our blog newsletter today!
Interested in the Certified Information Privacy Professional (CIPP) certification?
Well, ZOC Learnings is the ideal destination for you. We are one of the finest and most professional CIPP certification course providers. Our online CIPP training prepares you for the CIPP exam and increases your chances of passing.


At ZOC Learnings, our team of professionals is highly trained and qualified. They have immense experience in training students for CIPP exams. We use the right combination of modern teaching methods and technology to provide professional CIPP certification training.
We employ a holistic approach to ensure the overall development of our students. We not only focus on the exams but also emphasize the technical aspects of CIPP. We make students ready for a highly competitive world.
The cost of the CIPP exam varies depending on the region and the IAPP membership status of the candidate. The fees for non-members can be slightly higher than those for members. You can connect with the IAPP regulatory body to get precise information.
To earn a CIPP certification, candidates must pass an exam that tests their knowledge of privacy laws and regulations, privacy programme management, privacy operations, and privacy technology. The MCQ-based exams have questions from various privacy and information technology domains. ZOC Learnings acquaints its students with the critical concepts of CIPP certification. Our integrated curriculum, interactive presentations, and in-class discussions enhance our student's learning journey. Moreover, we conduct mock tests and practice sessions regularly to keep track of students understanding. Our curriculum is well-researched, extensive, and in-depth with industry standards. The proper fusion of theory and practical topics makes our certification programme exciting and highly interactive.
Be the master of your future and start your career in the information privacy segment with ZOC Learnings. Be the CIPP pro. Register Now.