Certified Fraud Examiner (CFE) Training & Certification Course
ZOC Learnings provides you the best CFE (Certified Fraud Examiner) Certification course. Get trained by industry experts & certified by ACFE (Association of Certified Fraud Examiners). Get the tools & knowledge to become a fraud examiner & help fight fraud!
About CFE Certification Course
The Certified Fraud Examiner (CFE) course is designed to provide students with the skills and knowledge necessary to detect, investigate, and prevent fraud. This program provides a comprehensive understanding of fraud examination techniques, legal issues, and the latest technologies used to identify and prevent fraud. Participants will gain a deeper understanding of how fraud can impact an organization, as well as the importance of ethical practices when analyzing and reporting fraud. The course is designed for professionals looking to expand their career opportunities and increase their knowledge in the area of fraud examination.
You must have at least two years of professional experience in a field related to the detection or deterrence of fraud. At the time you are certified, you must have at least two years of professional experience in a field either directly or indirectly related to the detection or deterrence of fraud.
There are currently no events.
11 March – 12 March
18 March – 19 March
There are currently no events.
11 March – 12 March
18 March – 19 March
Certified Fraud Examiner (CFE) training equips individuals with skills such as identifying red flags, conducting fraud investigations, analyzing financial statements, interviewing suspects and witnesses, collecting and preserving evidence, understanding the legal framework for fraud, and communicating effectively with stakeholders. These skills are crucial for preventing, detecting, and investigating fraud in various industries.
Online Live Classes
Online Live Instructor-led Classroom Training with Most Experienced & Highly Qualified Real-Time Trainers
Public Classes
Extensive hands-on class room training at par with international standards

Corporate Training
Dedicated and strategised learning methodologies to achieve improved and effective ROI of employees in the organisation.
The Certified Fraud Examiner (CFE) course is a professional credential that equips individuals with expertise in fraud prevention, detection, investigation, and deterrence. The key features of the course include fraud risk assessment, forensic accounting, legal elements of fraud, ethics, and criminology. The CFE credential signifies a high level of professional competence in the anti-fraud field.
Who can join ZOC's CFE Course?
The Certified Fraud Examiner (CFE) course is open to individuals who have a bachelor's degree or equivalent, and two years of professional experience in a field related to fraud prevention, detection, or investigation. Additionally, candidates must pass the CFE exam and meet the ACFE's ethical and professional standards.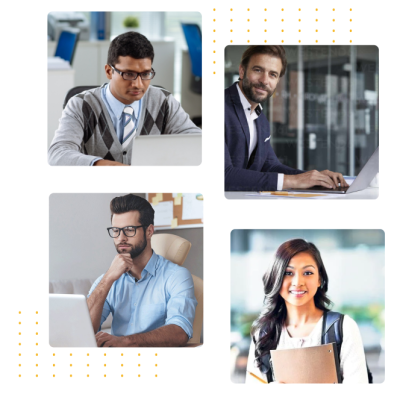 Best Accredited Trainer
We provide the best training by an experienced & accredited trainer. Our trainers are highly qualified and have decades of experience in the subject.
Free Career
Mentoring
If the participant is having problems with his/her career or skills or is depressed due to lack of promotion, we offer free career mentoring and point out the right path for him/her.
Internationally Recognised Certifications
We are a well-known Accredited Training & Certification Organization, offering more than 75 globally recognized professional certifications.
100% Money-Back Guarantee
Ensure your success in the certification exam. You are covered with a 100% money-back guarantee.
100%
Pass Rate
Guaranteed Pass in Training Certification. Our trainers discuss real time scenarios so that the participant can learn easily.

No Hidden Charges
Course fee includes training fee, exam fee, certification fee & all taxes. We do not charge any additional/hidden fees.
Gratifying Reviews From ZOC Learners
Haftu Hailezgy
2022-07-07
Recently, I had a chance to attend an online course with Zoc Learnings remotely from West Africa, and I was satisfied with the training quality, staff dedication and delivery as promised in general and specifically I respect and appreciate the client orientation skill demonstrated by the sales manager named Ganesh Angane.
Ankur Srivastava
2022-07-05
Zoe technologies is a great place to learn and passing the cloud certifications. I passed my Azure Administrator exam with the help of learning materials/training provided by the company. Pooja is really helpful co-ordinator and she helped a lot in guiding me to the correct training tutors.
Good experience with zoc
Very educative and totally worth it. I'm happy and i feel fulfilled being able to complete this course successfully. The tutor took his time to explain each concept and the videos were short and straight to the point. Assignments and class works were challenging, which helps in understanding what is being taught. Thank you
NARESH BIKKINA
2022-06-24
Zoc Learnings is very professional and great Training institute. The trainers come with many years of experience and in-depth knowledge. They helped me to prepare well for information security as well project management related certifications. Highly recommend for people aspiring on International certifications…Thank you for the great support.
Through Professional approach of the Institute. They are very supportive and training were to the mark . Ganesh was specifically looking after my training program and was always available for any assistance. I cleared my PMP exams and thanks to Ganesh and Kavita and those who all guided me . Definitely I recommend this institute
Pooja is so active person. She is so responsible to finish his job
Heston D'Silva
2022-06-14
Great services and training as always. Thanks to Pooja for her support and professionalism. Highly recommend.
Don't miss out - subscribe to our blog newsletter today!
Want to kick-start a career as a fraud examiner? Become CFE Certified
Well, then, you are in the right place. ZOC Learnings is your ideal destination for all your CFE (certified fraud examiner) training. We are a professional training centre with over a decade of experience providing quality courses to our students. We bring you some of the finest and most well-researched CFE certificate courses. Our course is drafted by experts and equips students with the necessary knowledge and skills for a successful and bright career in the fraud examination domain.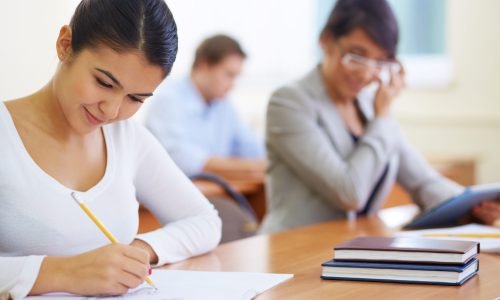 The CFE Certification is a niche and specialised course. The course covers various topics that introduce you to the concept of the fraud examiner and its duties and responsibilities. The Certified Fraud Examiner certification exam is complex and the level of difficulty is also high. However, ZOC Learnings makes it easy to learn the intricacies of CFE certification with its standard and curated syllabus. We enable one to understand the essentials for detecting, preventing, and investigating fraud. After completing our certification course, you will have gold-standard knowledge and expertise in the fraud examination domain.
ZOC Learnings offers a CFE training programme that covers all the key topics you need to know to pass the CFE certification exam. Our faculty goes beyond traditional teaching methods to broaden your understanding of the subject and prepare you for the competitive world. The classroom discussions, interactive sessions, and mock tests allow us to keep track of your learning journey. We use the right combination of skills and technological components to enhance the learning journey of our students and develop their interest in the subject.
After completing the CFE certification training, you will be well-prepared to appear for and pass the CFE certification exam. Now be ready to commence your journey in the field of fraud examination with the professional CFE certification training institute, ZOC Learnings.
For registrations and inquiries, get in touch with our team now!